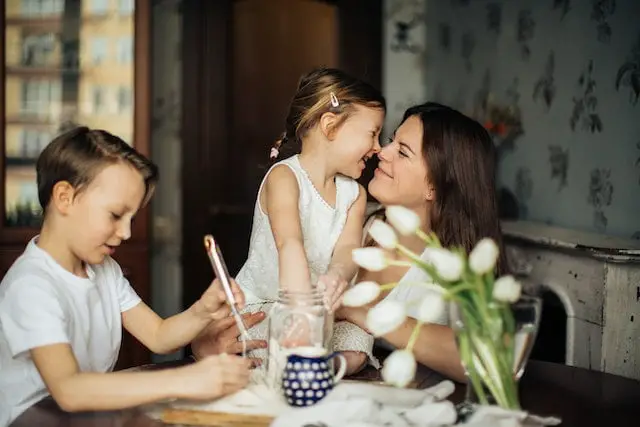 Kids can ask anything anytime as they are always innocent and in a state of amazement with their surroundings.
They are normally curious to know more about their environment as such, it is common for them to always be on the asking mode.Questions kids ask their parents are meant to satisfy their curiosity about what they see, hear or touch and this makes them to ask questions one after another.
Most of these questions are very funny and sometimes they can get you by surprise. However, you need to be sharp as some of the questions may be deep and hence you need to trade careful. Check out the list questions kids ask their parents!
Best Funny questions kids ask their parents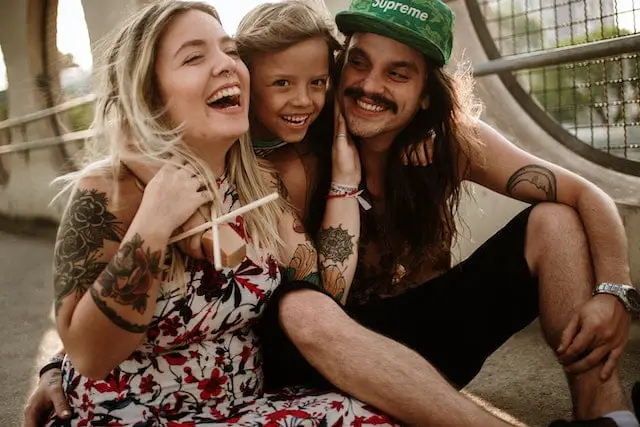 Is dad carrying a baby also?
Kids will ask almost anything specifically when they reach a certain age. To them a father with a big tummy might be pregnant as commonly seeing mum's having big tummy only when they are pregnant. They always try to compare dad with mum.
Where does the sun go at night?
It seems a simple question but believe me answering it in a kids language might prove a big problem. Kids will always be curious to know where if not why, the sun goes in the evening. This may be followed by a series of more questions.
Daddy, are there people in the moon?
Its normal for a kid to wonder what happens on the moon. More so, given how big the full moon usually is.  The moon at a distance seems so big begging the question what exists in there. It may seem very untrue for a kid to think that nobody exists in the moon and that it is just rocks and other things.
Why are vegetables not as tasty as chicken?
A very tough question to be asked. It's such a wonder why chicken are so tasty and vegetables are not yet chickens eat some of those vegetables. To a kid all of them should taste the same.
Why do you fight every night with daddy?
This one question parents pray that they aren't asked and if they asked they will always find a way to dodge it. This is because it is a question that has no answer befitted for a kid and its always close to impossible to put in simpler rather a friendly language. The asking of the question itself is wrong and may incur some scolding or raising of voice
Where do people go when they die?
This is a more common and popular question to be asked by a kid. At some point even adults have asked themselves the same question and the answer remains the same as told by your mum or dad while you were a kid. Death is a mystery no one has ever understood or come into terms with. Most people don't like to talk about death and would often dodge the question.
Daddy, what kills people?
Another tough and unfriendly question. Most parents would answer this question in a way that will help them prevent the kid into doing things that would harm them or playing with very delicate stuff. They can be told that bad stuff/habits like telling lies, stealing, playing before doing homework and so on to be the things that kill people in an attempt to get them to avoid doing such things.
Where does God live?
This is a friendlier question that most parents find it easy to tackle. Questions revolving around God are usually very easy and comfortable to answer. Most answers to this question would show the supreme being of God.
Why do we use money to buy everything?
Kids would want to know just why money is so important. Their curiosity of things to do with money grows as they grow up. Sure there is no a good explanation for this question and so any answer that would get off your back is the correct answer.
Mummy, why do you go to work every day?
This question gives the parent a chance to tell the kid just how important it is to work. Sometimes it even calls for a caution that whoever does not work should not eat. I heard that phrase a lot in my childhood especially when I would just lazy around and refuse to do anything.
Why are people born young and grow old, can't they be born old and grow young?
Age questions are usually very interesting and sometimes tricky to answer. Birth and growth are a very complex matter to explain to a kid in a way that they would understand. Talk of topics to do with birth and growth and the questions that will follow will be overwhelming you would regret bringing up the subject.
READ ALSO:70+ More Questions Kids ask their parents (Mum & Dad)
Why is Grandpa divorced with Nanna?
Adult stuff are never easy to tackle with kids. Divorce is always a key issues when it comes to kids not to mention teenagers. It is usually very delicate matter to handle and tough to explain too.  "You will just understand when you grow up" is usually the most convincing and quicker answer you would get.
Is it my fault?
A very common question. As it is with adults not wanting to be at fault it is also with kids. Such a question might be very sensitive to answer with a kid than an adult or a teenager for that matter. It usually affects kids mostly negatively as it may lower their self-esteem. Depending on the situation it would be good to answer cautiously.
Why can't we grow sausages in our veggie garden?
Sausages are very popular with kids and are a favorite for some kids. As such one would want to have many of those and even see them grow everywhere. Its just like how you would love to have plenty of your favorite food. So it is just common to ask why your favorite snack can't grow in the garden.
Daddy, why are you left/right handed?
A very weird but funny question that one would hesitate first before giving an answer. Even me today I still can't tell why my sister is left handed while I'm right handed, it just has no answer. But for a kid you have to say something and anything in this matter is an answer.
Where does the rainbow come from?
Rainbows are quite amazing and for kids they may seem mysterious. Just how does such a thing with such well aligned and beautiful colors appear in the sky from nowhere and disappear after sometime. Come to think of it, it just not making any sense so an explanation would come handy.
Will the sky fall on us one day?
Kids tend to imagine a lot and think out of blue. It really beats their logic just how the sky is attached up their without anything to hold it in place and it does not fall. For kids this is a 10th wonder of the world and it isn't just making sense.
READ ALSO:70+ More Questions Kids ask their parents (Mum & Dad)
Why are these women/men kissing each other?
Love affairs are usually very sensitive subjects when it comes to kids. Talking about and explaining it to them is not an easy thing that one would just do without hesitation. Such acts as kissing require a lot of wisdom to explain to a kid without having to influence them negatively.
Why are you leaving daddy/mummy?
Its never easy to leave a spouse and its even more difficult to leave a family though sometimes situations dictate. Mostly the difficult part is explaining to kid why daddy and mummy will no longer be together as he/she has lived to see. No matter the explanation don't expect the kid to understand because they just can't.
Mummy, who is a virgin?
Tough question that if not careful can attract a slap or scolding as to where the kid has learnt the word. Parents may try so much to avoid such a question but there comes a time they just can't. So I say tell the kid the truth and explain the importance of being a virgin. You may avoid it at that time and regret it later in future
Can we go for dinner at my friend's place?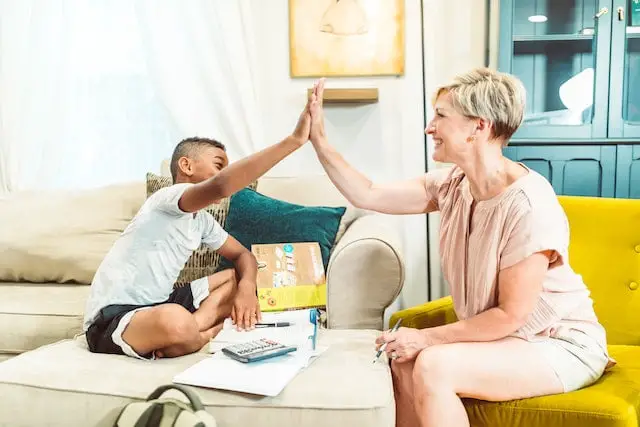 Friends mean a lot to kids and more often they would love to share a meal together with their friends. So many times this question will come up and will involve so many words to convince them why they cannot go. Kids feel very comfortable around their kid friends.
Who will pick me up from school today?
Kids worry a lot on so many things. Just almost everything that goes on in their life matters. They are mostly very choosy when it comes to who would pick them from school and sometimes they may be very particular in this matter.  To avoid unnecessary fights with the kids its good to meet their demands somehow!
Mummy, why is your skin without wrinkles, but Nanna has?
Kids will always develop a question almost on everything they see or spot to be different. A kid might wonder why her mum's skin is very smooth yet grandma's skin is so wrinkled. This to them is a difficult logic to reckon with. They expect the skins of everyone to be the same after all we are all human why shouldn't they?!!!
Will I look like grandpa/grandma when I get old?
This is a fear with almost any kid. To some kids the thought of looking like their grandparents someday is very awful and disturbing. Other kids may love and desire to look like their grandparents as to them it seem to be cool.
When are you going to have another baby in your tummy?
Questions to do with pregnancy and getting another baby are often not welcomed by parents. They will always go to any extent to avoid such questions. It is such a heavy question to process less answer it and as such it may trigger different reactions on different parents.
Why do I play with my friend when am sleeping?
Why do you have two eyes yet you only see one thing?
Do kids also die?
Why do you have a small car?
Why do I lack hair on my tummy like you mummy?
Who put the baby in your tummy, mummy?
Why don't I breastfeed anyone?
Daddy, how do many people fit in that TV screen?
Why do you call dad honey, is he a big bee?
What do you want to be when you grow up?
When will you buy a car?
When will I marry
Hope you've enjoyed our list of questions kids ask their parents. Make sure to contribute to the topic by leaving your question on the comment section below.
Questions kids ask their parents?
Funny questions kids ask
1. Why do I play with my friend when am sleeping?
2. Why do you have two eyes yet you only see one thing?
3. Why do you have a small car?
4. Who put the baby in your tummy, mummy?
5. Why don't I breastfeed anyone?